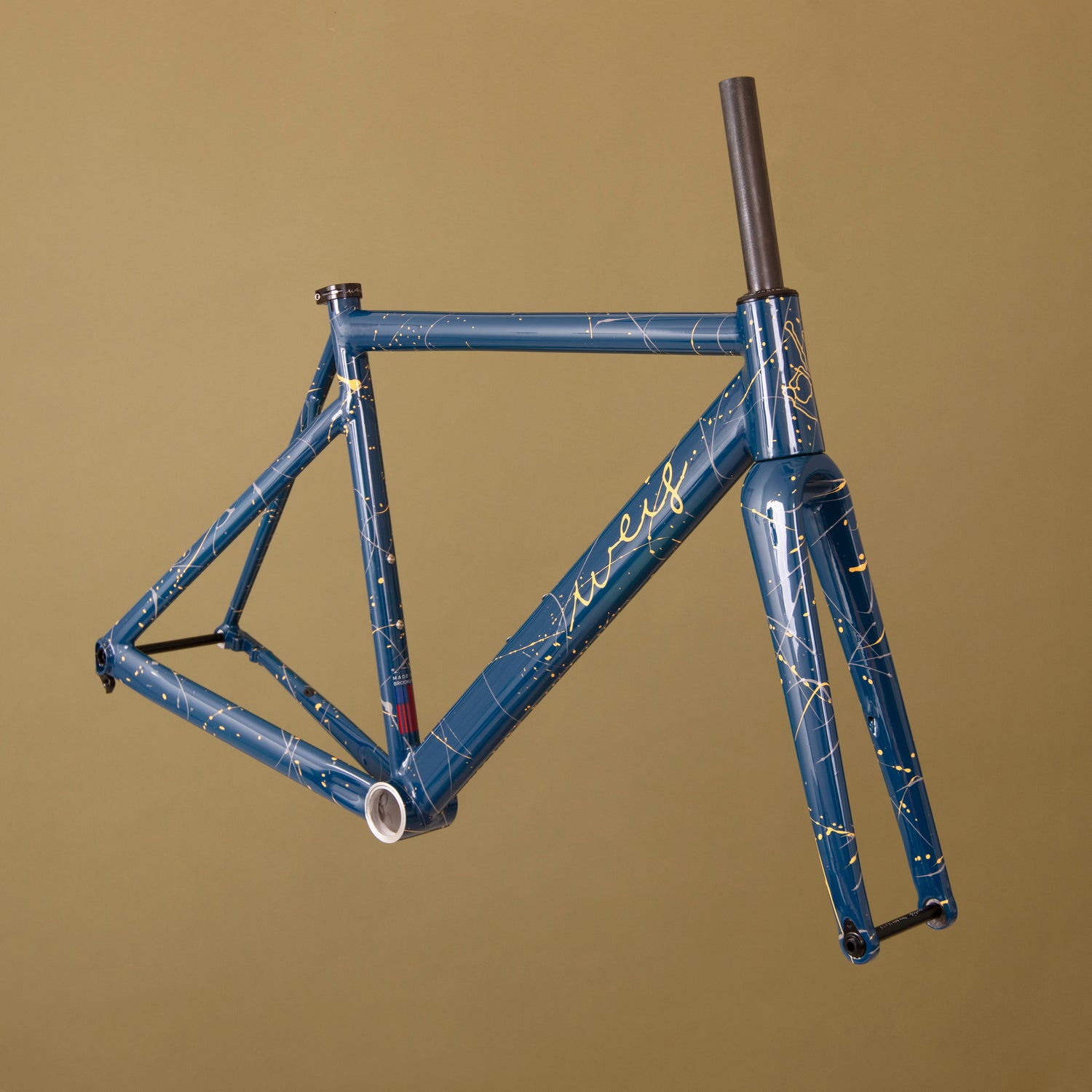 Hammer Road
We are putting our aluminum frame production on hold indefinitely to make space for new projects. Stay tuned we have some rad stuff cooking! 👽
The Hammer Road is our purpose built frame for the modern road rider. We designed it from the ground up with contemporary road geo that keeps things aggressive and fast but also predictable and stable. The Hammer Road is right at home in a crit as well as long days in the saddle. It all comes back to our hand selected super light 7000 series aluminum tubing that we choose for each rider to suit their needs.
We created this frame with the new age of road riding in mind, clearance for 32c tires allows you to have some fast tubeless rubber beneath you for roasting corners at high speed and getting lost on rough roads.
This frame is a result of our design and digital manufacturing experience. From precision machined dropouts, headtubes and bottom brackets to 3D-printed cable ports and custom-butted tubing, we are bringing handmade bikes to the 21st century. Your ride is a culmination of new technologies and techniques to make some of the finest bicycles money can buy.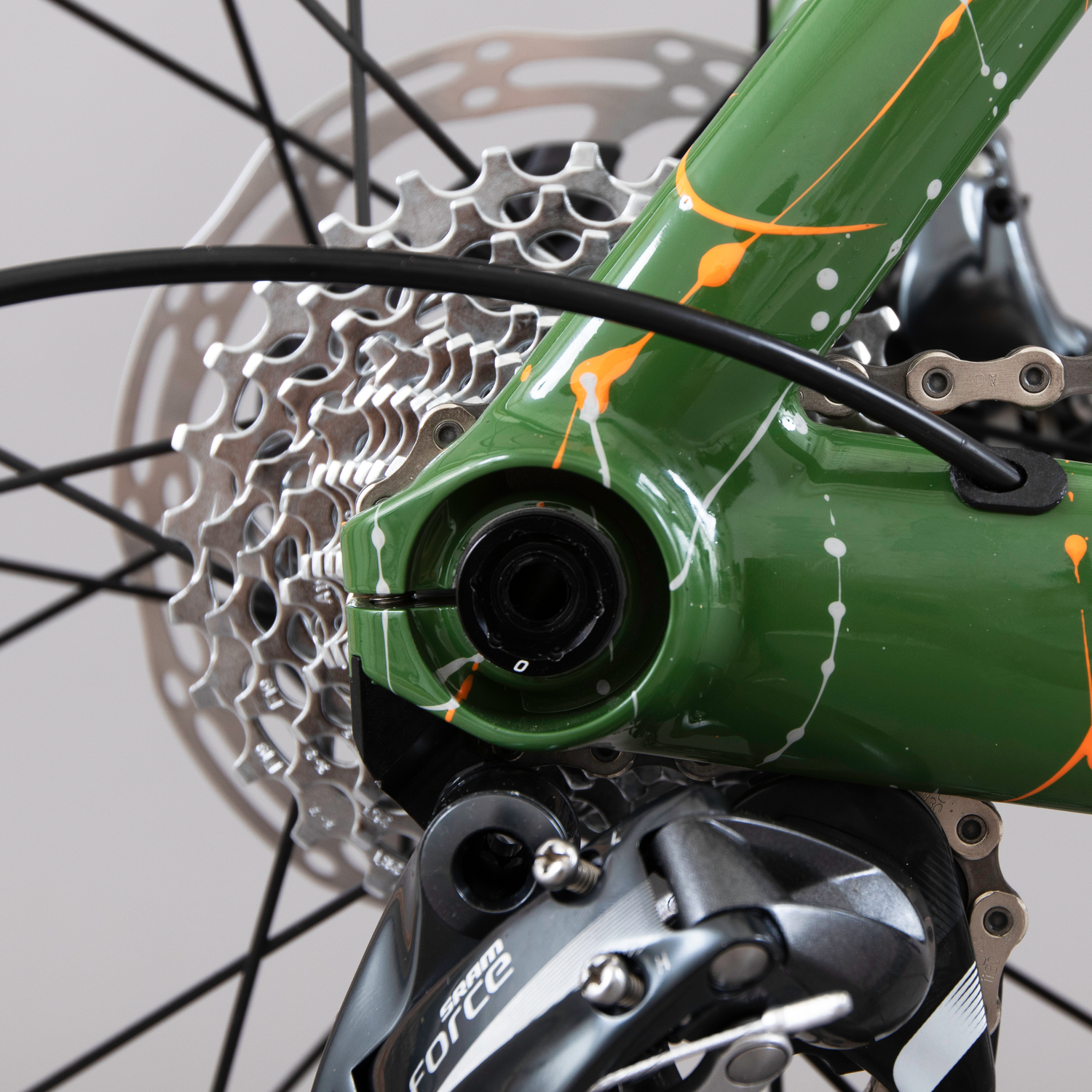 CNC Dropouts
Our in house designed dropouts are minimal, lightweight and versatile. We designed them to keep your frame future proof and crash resistant. With the use of a replaceable hanger system and syntace inserts you can never ruin your frame by bending your derailleur hanger or cross threading your axle, you can simply install a replacement and get back on the road.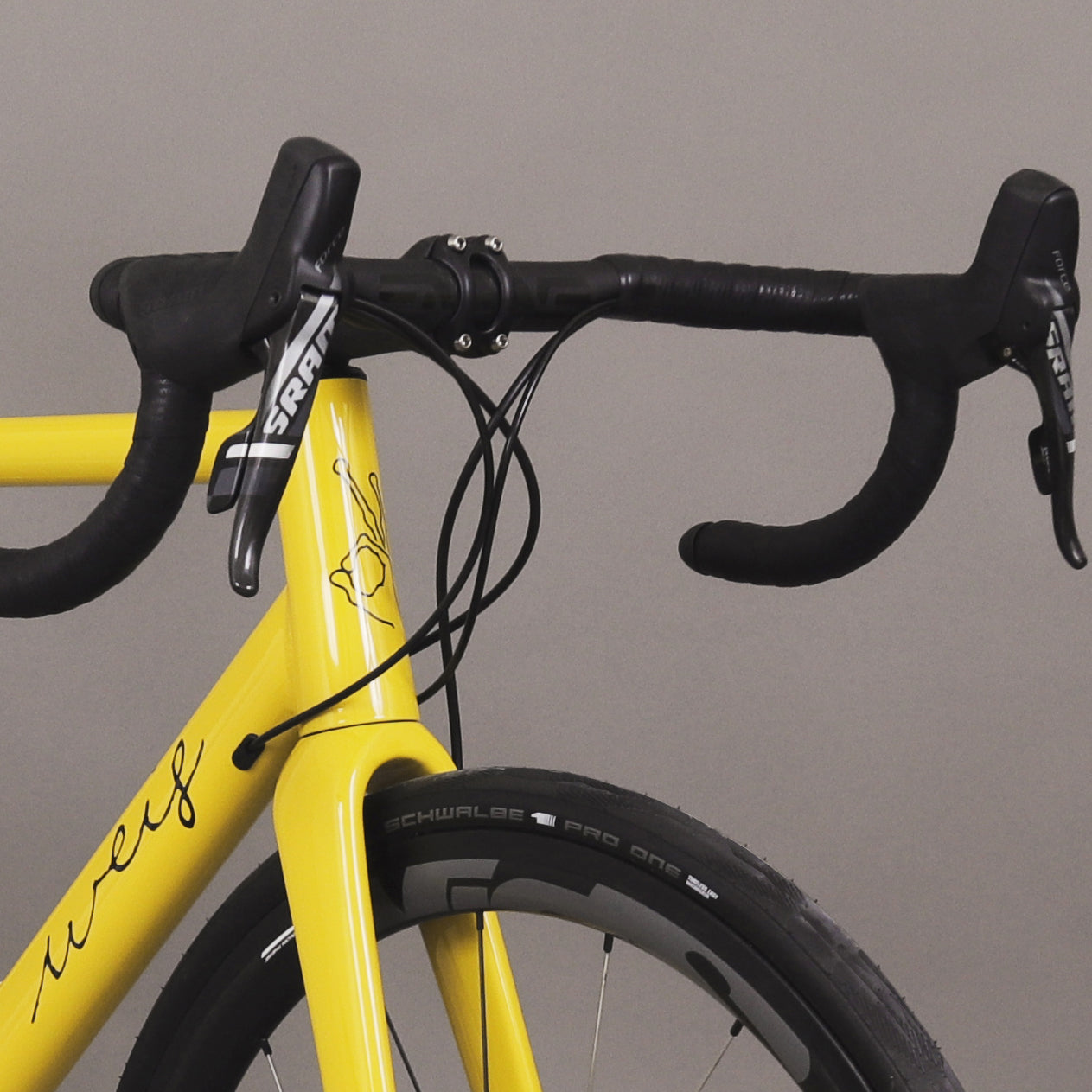 Internal Routing
All cables, hoses and wires live inside your frame away from dirt and grime keeping that shifting crisp and maintenance to a minimum.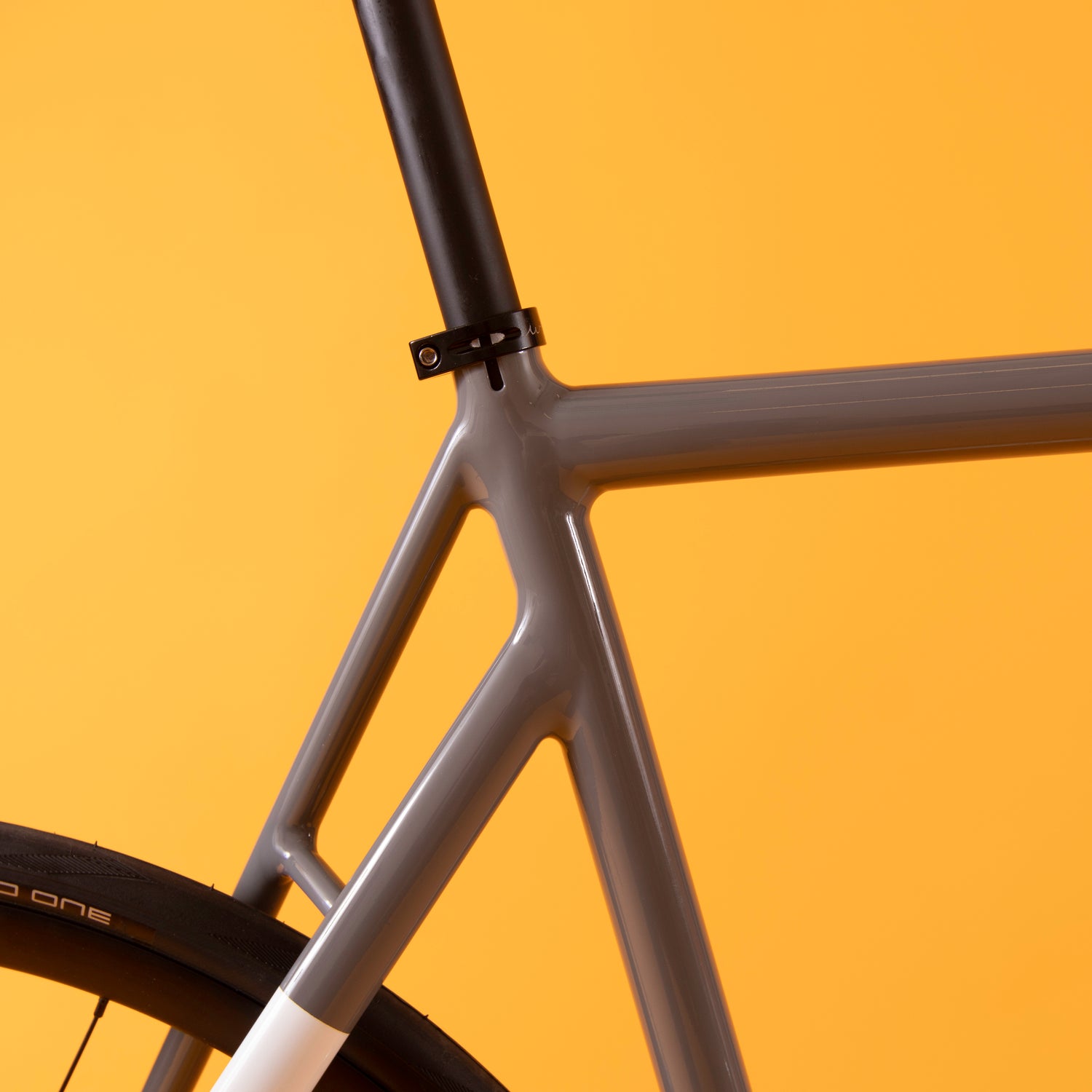 Custom Geometry
We offer custom geo to our customers for the perfect fit. Download and fill out our fit sheet, or we will partner with your local fit studio.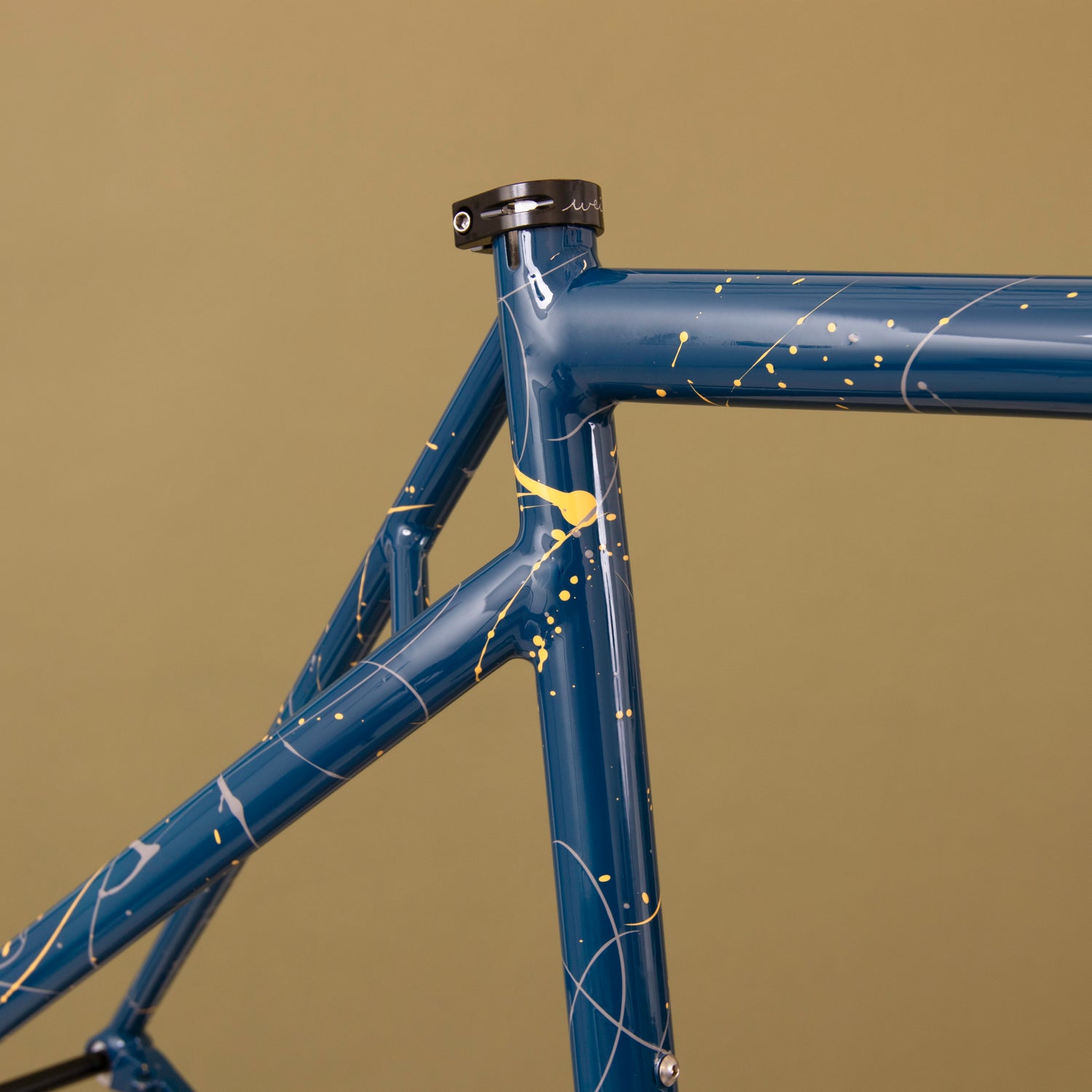 Tuned Ride
Our wide range of tubing with varying wall thicknesses and butting profiles allows us to tune our frames based on a riders size, weight and riding style. From sprinters to climbers and everything in between, we have you covered.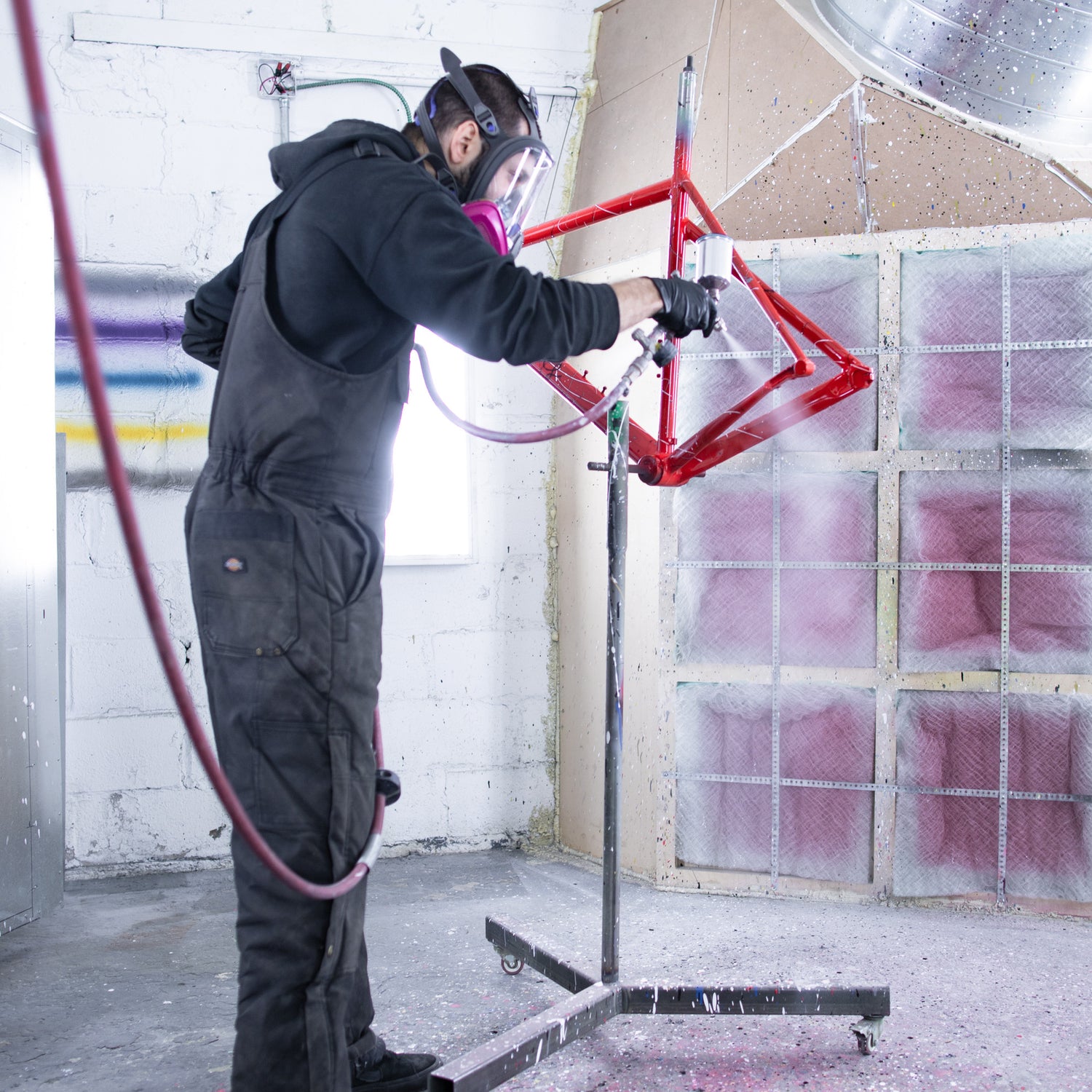 Make It Your Own
Each frame we build is designed specifically for the customer. We do not duplicate paint jobs, so your bike is one of one. We will work with you to help bring your dream bike to life.
Specifications:

-7000 Series Aerospace Aluminum Tubing

-Double Pass TIG Welded Construction

-Weis Signature Tubing Profiles

-CNC Machined Tapered Headtube

-27.2 Seatpost Size

-Full Carbon Tapered Fork

-Weistec Rear Triangle

-Replaceable Derailleur Hanger

-32c Tire Clearance

-T47 Bottom Bracket

-Frame Weight: 1.30 kg (Size 54)

What's Included:

-Frameset With Choice Of

One Base Color + Logo Color

-Weis Signature Headset

-Weis Signature Seat Collar

-Weis Signature Thru Axle

-Front Brake Compatible

-Full Carbon Tapered Fork
| | | | | | | |
| --- | --- | --- | --- | --- | --- | --- |
|  Frame Size | 49 | 52 | 54 | 56 | 58 | 60 |
| Head Tube Angle | 72 | 72.5 | 72.5 | 72.5 | 72.5 | 72.5 |
| Seat Tube Angle | 75 | 74.5 | 74 | 74 | 74 | 74 |
| Top Tube (Effective) | 500 | 530 | 550 | 570 | 590 | 600 |
| Seat Tube | 445 | 465 | 485 | 505 | 525 | 545 |
| Head Tube Length | 105 | 125 | 145 | 167 | 192 | 209 |
| Chainstay Length | 410 | 410 | 410 | 410 | 410 | 410 |
| BB Drop | 68 | 68 | 68 | 68 | 68 | 68 |
| Fork Rake | 45 | 45 | 45 | 45 | 45 | 45 |
| Axle To Crown | 370 | 370 | 370 | 370 | 370 | 370 |
| Stack | 507 | 527 | 548 | 570 | 591 | 609 |
| Reach | 363 | 378 | 392 | 406 | 420 | 425 |